Hestan wants to make a smart gas cooktop with its Cue technology
There's a beauty and a burden with smart induction cooktops: Yes, they hold temperatures precisely and keep you from burning your steak, but there is also a learning curve in thinking about stovetop cooking in terms of degrees, like 175 degrees Fahrenheit, instead of a level, like medium-low. But there are benefits. If you find just the right amount of flame on your gas burner for melting but not burning a pot of chocolate, it might not be easy to remember exactly how far you turned the knob the next time around.
That is why Hestan[1], maker of the Hestan Cue[2] smart countertop induction cooker[3], wants to bring its precision control technology into full-size gas and induction cooktops. At KBIS 2018, the company had prototypes of both a Cue gas cooktop and full-size induction version. There are challenges with both, so while the induction cooktop is expected later this year, the gas cooker is further away.
Both work essentially the same as the countertop, version, though. A Hestan Cue pot or pan, which has a smart module included on the handle, communicates via Bluetooth with the cooktop. When the bottom of the pan reaches, say, 325 degrees Fahrenheit, the burner holds the temperature, making small adjustments to keep it there.
Hestan figured out how to make it work with induction, but gas is trickier. "It's just a totally different heat source," Julian Weisner, Hestan's culinary physicist, told Digital Trends. "The heat is coming around the pan and has to move around the pan, so there's a larger delay" getting up to temperature and changing it than with induction." Hestan plans to start working within a small BTU range and slowly increasing it to figure out how to control each. "Higher BTUs will give us faster acceleration up to temperature but it might be a little bit different how we control at temperature," said Weisner. This is just the one part of making it all work; then Hestan has to think about introducing food into the mix. "Once you start introducing meat products, the reaction will be different," said Hesan design engineer Jonathan Peng. "How much heat do we need to put back in in order to get it back to that surface temperature?"
If the idea of a smart cooktop has alarm bells going off in your head, there is a reason it's Bluetooth-enabled, so you have to be there, with your phone to use the connected features. (The cooktops will still work like an everyday[4], albeit very expensive set of burners if you don't want to use your phone.) Samsung makes a smart range[5] where you can monitor — but not control — the cooktop, for similar safety reasons.
For the induction version, there are still some conversions to make when going from a plug-in model to a powerful cooktop. It will launch with just one of its burners able to connect with the Cue cookware, the one that most closely matches the coil size of the countertop model. Down the road, Weisner envisions Hestan cooktops covered in Cue pots, and the app helping you coordinate the timing of it all perfectly.
If you're not as fast chopping the Brussel sprouts as you thought, then cooktop could turn down all the burners to a holding temperature as it waits for you to click "next" on your phone. The pricing hasn't been decided for either cooktop, but expect to shell out some bucks; Hestan's ranges are high-end, and the Hestan Cue is £500 for the pan and burner. Recently, Hestan Cue added a smart pot[6] in addition to the pan.
It turns the Cue cooker into a slow-cooker on steroids, said Weisner. While a slow-cooker can get too hot, making your pulled pork a bit dry, using the Cue to hold a simmer at exactly 205 degrees Fahrenheit makes it turn out perfectly; "You get better, more consistent results from temperature-controlled slow-cooking," he said. Plus, the recipes in Cue's app are all created by Michelin star chefs[7], so there's less worry that you're going to end up with an inedible meal.
That's important because it's difficult to convert existing recipes from slow-cooking format; exactly what temperature is low on your appliance, and is it the same as your neighbor's? Plus, using the manual control option on the Cue cooktop can be a bit complicated, he admits. Ideally, Weisner would like to see the Cue app have a "slow-cooker mode," "frying mode," and more ways for to make it easier for users to port in their favorite recipes.
That will be crucial as the full-size models launch.
Even if all of the burners on your cooktop are smart, you're still going to want to cook your grandmother's special soup, no matter how good the Michelin star chefs' recipes are.
Editors' Recommendations

References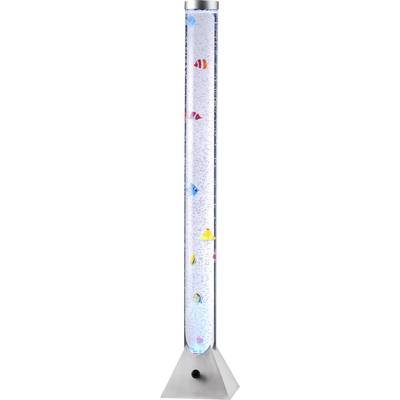 The water column with LED color changer and bubbles creates a special atmosphere. It is comfortably with a cord switch on or off.
The water column has been made of plastic and is therefore very robust. Included are eight decorative fish as well as a small U-boat.
This decorative elements are located in the base pump with air bubbles in motion, these can be regulated in strength.
Please use for the filling only distilled water. For lighting the water column provide here 12 Small Stationary RGB LEDs a 0. 06 Watt. The height of the water column is approx.
120 cm, the diameter of about 10 cm.
The base is calculated approx. 22 x 22 cm.
This text is machine translated.
-
More Info - EAN: 4043689907006
There are numerous, down to the last detail recreated, trucks, construction equipment, tractors and much more in the large assortment of brother. The ideal supplement for this purpose, the game figures, the entire game landscape again more fun and realistic, as well as the role play and creativity of the children. The mechanic helps if repairs are necessary. For this purpose, it is perfectly equipped, he has but Jack, Jack Stands and tool are always available.
In this way you can quickly resolve any defect and the vehicle quickly returns to the application.
This text is machine translated.
-
More Info - EAN: 4001702621001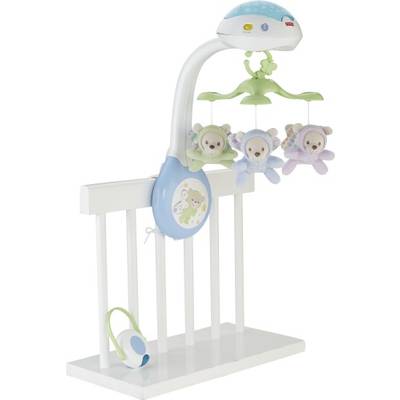 Let's go to the land of dreams with the 3-in-1 Dream Teddy Mobile from mattel. The three dream teddy want your child a quick and restful sleep.
Each Pluschbar is in a funny strampelanzug and has colorful wing on the back. With a small clip, the mobile, when it is no longer on the cot is used to almost all popular baby carriage mounted. The removable projector can be used in conjunction with the mobile, but can also be used alone, for example, on a table.
This text is machine translated.
-
More Info - EAN: 887961046076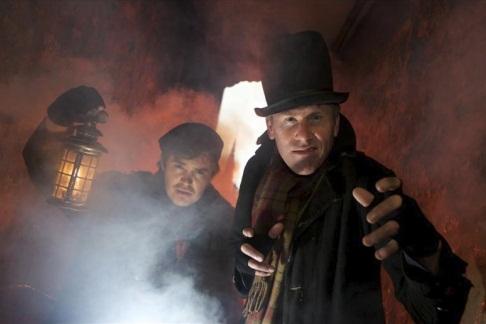 A daytime tour of Edinburgh's most haunted vaults – and we're the only people with access. This tour is perfect for a peek into the city's ghostly past, because things don't only go bump in the night.  The true history of the Blair Street Underground Vaults is terrifying enough – so abandon thoughts of manufactured frights and make-believe. The skill is in the storytelling: the vaults witnessed the deeds of mischief-makers and murderers, vagrants and torturers. It's one of Edinburgh's most haunted sites, where restless spirits still tread. Want see Edinburgh's haunted vaults? Explore them exclusively with Mercat Tours.
First you'll follow your cloaked Mercat guide through the shadowy closes of Edinburgh's Old Town.
These are dark streets untouched by daylight, filled with a strange silence, their damp walls carrying only the faintest echo of the crowds on the high street you've left behind.
With the scene set, you'll descend into the depths of the city – and listen in horror to its dark and sinister side.
Torture. Murder. Hangings. From body snatchers to the real-life Jekyll and Hyde, you'll be gripped by the true tales that lie hidden beneath Edinburgh's streets.
Watch out for a cold breath on the back of the neck, a whisper, a flicker – then silence. It's all the more chilling for being absolutely real: there are no tricks or jump scares on our ghost tours. Why not combine your visit to the Edinburgh Walking Tour with other famous attractions and activities in Edinburgh such as Royal Yacht Britannia or Edinburgh City Sightseeing Tour?
-
More Info