Flickr just expanded Pro tools — but free users may have to delete some photos
Flickr no longer offers free users a free terabyte of space. Prykhodov / 123RF
After Flickr changed hands earlier this year, moving from Yahoo to SmugMug, photographers no longer have to wonder what changes, exactly, are in store for the photography platform. On Thursday, November 1, Flickr launched a slew of improvements including enhanced image optimization, simpler sign-ups, and new limitations on free accounts. For users on Flickr's free plan, the storage is now determined by the number of images (or videos), not the amount of space they take up.
Instead of a terabyte of free storage, users on Flickr's free plan will now be capped at 1,000 photos or videos. Flickr is giving free users with more than 1,000 images until January 8, 2019, to pare down their image collections. Of note, users on free accounts who have uploaded photos with a Creative Commons license before November 1, 2018 will not see any of those photos deleted, even if they have over 1,000 Creative Commons images.
Similarly, photos in the Flickr Commons collection, which have been provided by institutions, will not be deleted. Going forward, free accounts will not be able to add more than 1,000 Creative Commons photos without first upgrading to a Pro account. Flickr says Yahoo's decision to expand free account storage to a terabyte started changing the landscape of the platform, bringing users that used the platform for storage and not members of the photo-sharing community.
Flickr says that more photographers know how many photos they shot, while few knew how much data they actually had taken up, sparking the move from a storage limit to one that instead limits the number of files. A majority of free users have less than 1,000 images while a majority of Pro users have more than 1,000, Flickr says. Flickr says free membership still allows for the same community participation. "Unfortunately, 'free' services are seldom actually free for users.
Users pay with their data or with their time. We would rather the arrangement be transparent," Flickr said in a press release. Flickr's Pro subscription, which comes to about £50 a year, continues to offer unlimited image storage at full resolution and ad-free browsing, but expands a few other options as well.
Images are now better optimized for any screen, up to 5K. Subscribers will also see priority support and advanced statistics in the mobile version. Starting next year, video playback time will increase from three minutes to 10 minutes.
And the partnership programs that give subscribers discounts to other products will expand to include Adobe Creative Cloud, SmugMug portfolios, and Peak Design gear. For all users, login and sign up is now simpler — Flickr says the top request for users after the acquisition was to allow for sign-ups without a Yahoo email address. Users can now create an account with any email, and existing users can also change the email address associated with the account.
The acquisition has also allowed the team to devote more resources to fighting spam. Flickr says users may have already noticed less spam over the last month as the company began implementing an artificial intelligence-based system designed to track spam behavior. With the changes, Flickr is offering a 30-percent discount on the £50 subscription for the first year for users who upgrade before November 30.
Updated to include recent information on Flickr Commons and Creative Commons photos.
Editors' Recommendations

This is a mighty, majestic, mythical coast.
A place were giants once roamed and carved a Causeway, where a spine-tingling rope bridge joins land over sea, and acres of inky ocean can be enjoyed from sprawling rugged cliff walks.
It's home to picturesque harbours that morph into otherworldly Game of Thrones lands and water so enchanted that the whiskey it makes is worshipped the world over.
  Yes, Northern Ireland's Causeway Coast is famed for many wondrous things – but only the real insider knows, just like it's folklore and fantastical sights, how spellbinding its coffee is.
For along the Causeway, there's more than salty air keeping the intrepid explorer enlivened. Come see and explore for yourself- this ocean-hemmed stretch is truly the coffee connoisseur's coast.
-
More Info
Suitable for Bosch GOP 10.
8 V-LI, GOP 250 CE;GOP 300 SCE Professional; PMF 10.
8LI; PMF 180 E;Fein Multimaster FMM 250 (ø 10 mm). With universal adapter suitable for various commercially available Multi-Cuttern.
ACI 85 EB.
BIM-TiN segment saw blade multi-material, flat.
New: Longlife + 30% longer lifetime thanks to titanium coating.
Suitable for working on PCBs Plunge cut in gypsum board or cement-bound fiber plates (e.g.
for built-in fan). Cutting of smaller sections strips (e.g.
Aluminum underfloor trims).
Recesses in the Epoxy/GRP blades (e.g.
Dashboard in the boat). ACI 85 EB. BIM-TiN segment saw blade multi-material, flat. Plunge cut in gypsum board or cement-bound fiber plates (e.g. for built-in fan). Cutting of smaller sections strips (e.g. Aluminum underfloor trims). Recesses in the Epoxy/GRP blades (e.g. Dashboard in the boat). 85 mm
-
More Info - EAN: 3165140582230
To extract grinding dust in combination with the starlock grinding plate avz 93 g. Suitable for PMF 220 E, PMF 250 CES, PMF 350 CES, universal multi-12 and advanced multi-18, PMF 190 E and PMF 250 CES (without auto-clic).
-
More Info - EAN: 3165140840477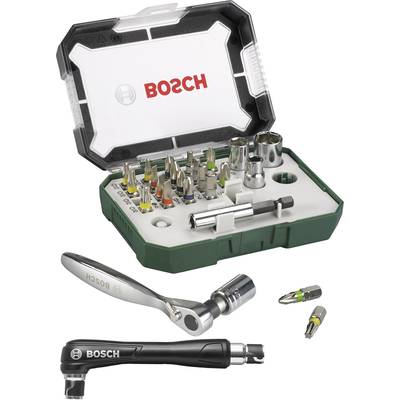 Compact "all-in-one" set for the most common applications in home network.
screw With color control system for a better overview and a faster removal of the correct bits.
This text is machine translated.
-
More Info - EAN: 3165140914352