Red Dead Redemption 2 Hunting Strategy and Perfect Pelt Tips
Last Edited: November 19, 2018 at 11:12 PM
Page Tools
Hunting is a major part of Red Dead Redemption 2. With over 500 animals in the world, there are plenty of things to hunt. Here are some tips to help you make sure you're getting the most out of your time hunting and finding the best kills.
Study Everything
[
edit
]
Even when you're not on the hunt, be sure to study every animal you come across, even the small ones.
You can do so by focusing on the animal then holding R1/RB. This not only adds it to your progress tracker, but after studying certain animals enough, it allows you to identify their quality any time you study them. You'll also gain access to their information after hunting one and putting it in your satchel.
You can see the animal rating at a glance by looking at the start rating next to an animal's name even without bringing up its information.
| | |
| --- | --- |
| ? | Poor |
| ?? | Good |
| ??? | Pristine |
Generally, hunting "poor" ranked animals isn't worth your time.
Instead, prioritize hunting Good and Pristine animals. Pristine animals seem to be a bit more finicky and aware of noise, so be careful approaching it. Pristine animals are also more likely to drop perfect pelts if you get a clean kill on them.
Don't forget to use your binoculars while hunting too. If you want to check animal ranks from a distance, use your binoculars to look at an animal's information and track it.
This is especially important in open fields and prairies where it's easier for animals to spot Arthur or if you're hunting a predator.
Play This Campaign Mission
[
edit
]
If you've abandoned the story just after getting the freedom of exploration, make sure you take a moment to go on an early mission with Hosea called Exit Pursued by a Bruised Ego.
In this mission you'll get a refresher on tracking animals, learn how to make bait, and learn about Legendary Animals. You also get your only chance to hunt down a Legendary Animal more easily, though it's not guaranteed to be an easy hunt.
advertisement
Use the Right Weapon
[
edit
]
The weapon you use to kill an animal affects its quality. For instance, if you use a shotgun to kill a raccoon, that raccoon is going to be full of holes and nearly worthless to butchers.
Be sure to use your bow and arrow on small animals, and use Red Dead Redemption 2's snappy targeting system to get clean headshots.
Every animal's "information" tab tells you which weapon you need to get a clean kill. You can also view this information in the animal Compendium. For instance, you need a Varmint Rifle to get a clean kill on a rabbit. No matter how great of headshots you get on it with a bow, you won't get a perfect pelt.
For the biggest animals, like bears and elk, you can use rifles to take them down.
Again, focus on getting headshots for the cleanest kills to yield better carcass quality. If you're having trouble landing those clean kills, especially on small animals, you can use Dead Eye to target a specific point.
…And the Right Ammo
[
edit
]
Your weapon matters, but the ammo you use matters just as much too. It may be a little obvious, but make sure you use non-explosive or non-flammable ammo.
Standard ammo is satisfactory for most kills, but if you're trying to get a perfect carcass from a small bird like a crow or a squirrel, you'll want to craft Small Game Arrows.
You don't need to learn a recipe for these. All you need is the following items in your inventory:
Flight Feather x1
Arrows x1
Shotgun Shells – Regular x1
Small Game Arrows don't work on animals like the Black-tailed Jackrabbit or Raccoon. It only injures them.
You'll want to use these lower damage arrows on squirrels, rats, snakes, and other tiny animals.
If you're having trouble getting feathers to craft the Small Game Arrows, consider using Dead Eye to shoot birds out of the sky. This works best if the bird has just taken flight.
For other perfect pelts, you'll need better ammo as well. For example, Alligators can be easily taken down for a perfect pelt with a Shotgun with Slug Ammo.
How to Get Cleaner Headshots
[
edit
]
It's not too difficult to get headshots on deer, elk, and other medium-sized animals, but you want to give yourself as much of an advantage as you can when hunting. Positioning when firing is massively important.
Here are some tips for making headshots a bit easier:
Move to the high ground. If the animal you're huntings is uphill from you, you're minimizing your chance to get a clean kill.
Make sure you're facing the animal's side, not their behind or even directly at their head. If you're looking at their side, there's less of a chance you'll accidentally shoot another part.
If you're using a bow and arrow, make sure you pull back the arrow all the way, even in Dead Eye.

If you don't, you won't be doing maximum damage (even if you hit the animal's head) and it'll reduce the animal's quality instantly.

Be patient.
Alternative Hunting Method
[
edit
]
Your lasso is good for more than just wrangling your enemies. You can use it to tie up and kill animals too. If you do choose to use this method, be prepared to stab the animal you wrangle in the heart.
This doesn't work for small animals like rabbits or anything smaller, but if you can follow it on your horse, the lasso will work.
Don't forget to use Dead Eye if you're having a hard time landing the lasso! Get as close as you can to the animal and when the reticle turns red, throw your lasso at the animal. Arthur will immediately get off his horse when he catches an animal.
This kind of precise kill will always give you a perfect pelt if you hunted an animal in pristine condition.
advertisement
If you're up for a bit of a ride after unlocking the Fence with Hosea, head northwest from the Valentine area to the town of Strawberry.
At the western foot of Mount Shan you'll find the territory of a Legendary buck – hunt it down and bring its antler back to the fence and craft the Buck Antler trinket.
This will improve the quality of all of the pelts you skin while hunting, making it way easier to craft upgrades and new items.
To Skin or Not to Skin
[
edit
]
Your horse can carry many pelts, but those pelts will go bad eventually. And if you get in an unfortunate horse riding accident, those pelts won't stay on its rear. If you don't plan on doing anything with the animal pelts, go ahead and keep the animal's pelt intact.
Skinned carcasses sell for half the price of complete carcasses.
Again, if you don't plan on doing anything with the pelt, just let the animal keep its skin and sell it whole.
Sell Your Carcasses Efficiently
[
edit
]
Did you know your horse can carry up to three animals? Well, it can! You can stow one medium-sized animal — like a deer — on its back and two small animals on its side.
…Did you know you can have three whole horses following you?
If you have enough tamed, you can do that too to maximize your earnings on a hunting trip!
Make sure your horse(s) is loaded up and pockets full (of snakes, bunnies, or other small animals) of animal carcasses to make the most out of your trips to the butcher or trapper.
Animals that are common in one region can also be sold for more in other, farther regions. If you're planning on traveling long distances, consider hunting a bit before leaving the region.
See also:
Was this guide helpful?
YES
NO
PREVIOUS
What is Tuberculosis?
NEXT
How to Get a Perfect Pelt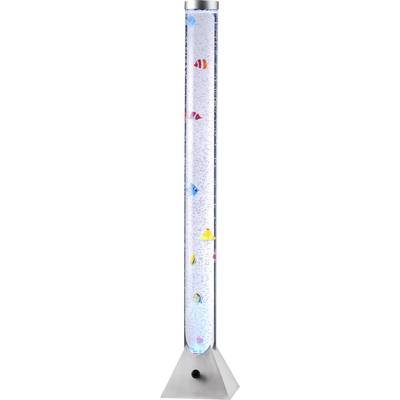 The water column with LED color changer and bubbles creates a special atmosphere.
It is comfortably with a cord switch on or off. The water column has been made of plastic and is therefore very robust. Included are eight decorative fish as well as a small U-boat.
This decorative elements are located in the base pump with air bubbles in motion, these can be regulated in strength.
Please use for the filling only distilled water.
For lighting the water column provide here 12 Small Stationary RGB LEDs a 0. 06 Watt.
The height of the water column is approx.
120 cm, the diameter of about 10 cm. The base is calculated approx.
22 x 22 cm.
This text is machine translated.
-
More Info - EAN: 4043689907006
There are numerous, down to the last detail recreated, trucks, construction equipment, tractors and much more in the large assortment of brother.
The ideal supplement for this purpose, the game figures, the entire game landscape again more fun and realistic, as well as the role play and creativity of the children.
The mechanic helps if repairs are necessary. For this purpose, it is perfectly equipped, he has but Jack, Jack Stands and tool are always available.
In this way you can quickly resolve any defect and the vehicle quickly returns to the application. This text is machine translated.
-
More Info - EAN: 4001702621001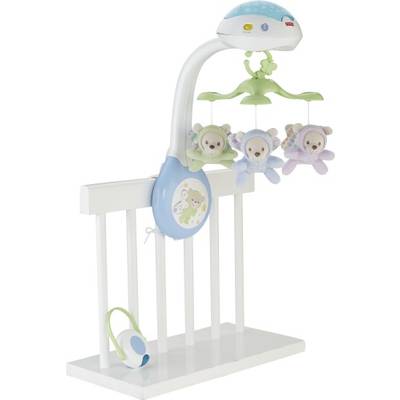 Let's go to the land of dreams with the 3-in-1 Dream Teddy Mobile from mattel. The three dream teddy want your child a quick and restful sleep.
Each Pluschbar is in a funny strampelanzug and has colorful wing on the back. With a small clip, the mobile, when it is no longer on the cot is used to almost all popular baby carriage mounted. The removable projector can be used in conjunction with the mobile, but can also be used alone, for example, on a table. This text is machine translated.
-
More Info - EAN: 887961046076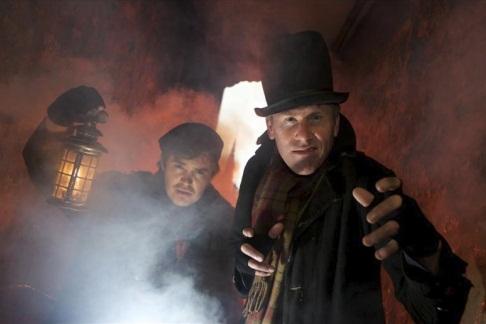 A daytime tour of Edinburgh's most haunted vaults – and we're the only people with access.
This tour is perfect for a peek into the city's ghostly past, because things don't only go bump in the night.  The true history of the Blair Street Underground Vaults is terrifying enough – so abandon thoughts of manufactured frights and make-believe.
The skill is in the storytelling: the vaults witnessed the deeds of mischief-makers and murderers, vagrants and torturers. It's one of Edinburgh's most haunted sites, where restless spirits still tread. Want see Edinburgh's haunted vaults? Explore them exclusively with Mercat Tours.
First you'll follow your cloaked Mercat guide through the shadowy closes of Edinburgh's Old Town. These are dark streets untouched by daylight, filled with a strange silence, their damp walls carrying only the faintest echo of the crowds on the high street you've left behind. With the scene set, you'll descend into the depths of the city – and listen in horror to its dark and sinister side.
Torture. Murder. Hangings. From body snatchers to the real-life Jekyll and Hyde, you'll be gripped by the true tales that lie hidden beneath Edinburgh's streets.
Watch out for a cold breath on the back of the neck, a whisper, a flicker – then silence.
It's all the more chilling for being absolutely real: there are no tricks or jump scares on our ghost tours. Why not combine your visit to the Edinburgh Walking Tour with other famous attractions and activities in Edinburgh such as Royal Yacht Britannia or Edinburgh City Sightseeing Tour?
-
More Info