Apple Maps vs Google Maps
Once upon a time, Google Maps was the go-to mapping app for iPhone users. But in 2012, as part of the iOS 6 software update, Apple got into the map game itself, and the two services have been fierce rivals ever since. In this article we compare Apple Maps and Google Maps, six and a half years on from that game-changing launch.
Has Apple finally caught up with its rival? We look at reliability, ease of use and features to help you decide which is the best mapping app to use on your iPhone and iPad.
Price & availability

The good news is that both apps are free. Apple Maps comes preloaded on all iPhones and iPads, while you can download Google Maps from the App Store. (Apple Maps will remain the default map service, and iOS itself will always by preference load an address in that app.
But plenty of third-party apps do not make this assumption, and will ask which you'd prefer.)
As a preinstalled app, Maps is subject to updates whenever Apple releases a new version of iOS: public-transport directions were added as part of the iOS 9 update in 2015, for instance, while iOS 12 brought an entirely revamped service.
Accuracy of data

When Apple Maps was first released, there were a plethora of bugs and inaccuracies, including people ending up in potentially dangerous situations in Australia. (Apple Maps displayed Mildura in a national park, where temperatures can reach 46 degrees Celsius, when it was in fact 44 miles to the northeast.) There were other famous cases of islands appearing twice, hospitals and supermarkets being mixed up, Dulles Airport having the wrong address and similar gaffes. But teething problems are to be expected when a new service rolls out, and the calamitous errors have been fixed. How do the two services' data accuracy compare now?
Let's first paint a picture of the processes that Google has to make sure that its data is accurate.
Firstly, Google bought Skybox, a high-resolution satellite imagery company, for £500m to improve the accuracy of its maps. That's not all, though – Google employs what has been described as a small army of human operators to manually check the maps and correct any errors. They also respond to thousands of problems that are reported daily by users, fixing them as needed.
Apple has also been busy since the service launched: a third of its acquisitions in 2013, for example, were mapping companies. (It bought Locationary, a firm focused on crowdsourcing location data, and HopStop, which collects data from hundreds of transit agencies, among others.)
And a report by iGeneration claims that Apple is stepping up its efforts to improve map data with a new Mechanical Turk-style user programme. Those who contribute to the data by verifying (or correcting) a location will be paid around 54 cents a time, and they will be able to do this up to 600 times a week.
Errors and inaccuracies

The days of major gaffes are long behind Apple Maps, and in most respects you will find it as or close to as accurate as Google Maps. But while road maps seem to be as accurate as Google Maps, there are still a few inaccuracies – mainly with regards to business markers being very slightly in the wrong place (occasionally in the middle of a road instead of on one side, for example).
It also got very mildly confused about which part of a town a postcode was in – directions were fine, it simply used a name that is applied to an area a couple of miles down the road. No harm done, really.
(Google Maps, perhaps cunningly, got around this issue by bringing up the street name instead of the area.)
Indeed, Google does have similar problems on occasion – but less often, in our experience. And it tends to be better at offering useful, up-to-date information up front, such as the date when a public library is scheduled to reopen.
Route planning: walk, train, bus, car

Having the ability to navigate around using your chosen maps app is a dealbreaker for most people.
Thankfully, both services provide various options for route planning: Apple Maps offers driving, walking, public-transit and ride-booking apps, while Google adds cycling too.
When you search for a location in Google Maps, such as a restaurant, you're presented with all possible matches in your area, sorted by distance. Google also gives you other handy information, such as opening times, a description, pictures and even a star based rating, where available. Once you've decided on your location, you're presented with the various modes of transport to use as well as variants on the journey and the difference they'll make to your ETA.
Apple Maps now presents a similar list of options when you search for a location in Apple Maps, although the distances away are less clear – some have this information, some don't. Apple also includes information such as price band (GBP, GBPGBP and so on – although again not all have this information) and TripAdvisor and Yelp ratings.
You can keyword-search from directly in the Maps app for businesses like fast food restaurants or bakeries, or you can choose from a selection of categories from within the Proactive search menu (you can find out more about Proactive here). Tapping on each result in search lists will centre it in the map view, and will provide you with additional information including photos, address and phone number if available, whether you can book (and it lets you place a reservation using OpenTable), and short reviews.
If you hit Directions, you're presented with four options: drive, walk, public transport or ride-sharing apps. With walking and driving options, like Google Maps, Apple Maps provides you with various options and the length of time it should take to complete the journey with each option.
If you plump for public transport directions, you'll ind that, similarly to how it's displayed in Google Maps, the various London tube lines are overlaid onto a standard map, with the colour of each line matching the official tube colour (light blue for the Victoria line, orange for the Overground, etc). Find out more about this option in How to use public-transport directions in iOS Maps.
Turn-by-turn navigation

The centrepiece in a plethora of features in both Google & Apple Maps, turn-by-turn navigation has negated the need for a traditional (and usually expensive) satnav in many people's lives.
While both are easy to set up and both boast audio prompts for every step of the journey, there are some subtle differences.
The biggest selling point for Apple Maps' turn-by-turn navigation has to be the 3D maps (activated by swiping up with two fingers once you start a journey). While it's not yet available for all locations around the world, Apple is constantly updating its 3D maps and adding new locations. You can see every building around you in 3D, helping you work out exactly where you are in relation to your position on screen.
As well as the use of 3D maps, Apple Maps navigation UI is a lot clearer than Google's, especially when only glancing at the screen. It seems to look a lot like a traditional satnav, allowing you to clearly see your current location and upcoming directions. Google's turn-by-turn navigation doesn't feel quite as polished.
One feature that we weren't expecting was the voice command feature, allowing you to control Google Maps' turn-by-turn navigation by tapping the microphone on the top right hand side of the app and stating your action. While some people may not see the uses that this can provide, it means that if you use Google Maps as a Sat-Nav, you're not distracted from driving by fiddling around with it.
iOS can interpret Siri voice commands ("get directions to British Museum") into Apple Maps directions, although we haven't always found this brilliantly intuitive; requesting it to "get directions to Worcester" was taken to mean Worcester, Massachusetts, even though iOS knows that the user is British and currently located in Britain, and that the Midlands city is far more likely to be intended destination.
Unique features

While there are a lot of similarities between the two mapping titans, they also have some big differences.
Apple Maps has a few gimmicks. In Flyover mode, Big Ben displays the current time whenever you search for it, and the London Eye rotates.
While these aren't particularly useful, they offer you a glimpse of how interactive maps could become in the next few years. Apple's Flyover tour, which is available for multiple locations around the world, is lots of fun: it's interesting to get a virtual tour of, say, New York with 3D maps, letting you see the sights without having to actually travel there. And we love the semi-AR way that Flyover mode works: move your phone around and the view changes correspondingly.
It's like you're really there. Google Maps, on the other hand, comes with a variety of extra features – with the main one being Google Street View. Street View revolutionised the service when it was launched and it enabled people to get a street-level view of where they're going, giving them a better idea of their end location.
It didn't stop with directions, though; people found themselves exploring places all around the world, with the service still generating a lot of interest years after launch.
You can even get Google Street View data inside certain buildings, such as Euston Station, enabling people to find shops and restaurants more easily. Another handy feature that Google has is a public transport filter for its maps. This overlays the location of all tube lines over the map, which is especially handy for tourists in London.
Why? The London Underground map isn't geographically accurate, which leads to people wandering around because it looked like two stations were closer to each other than they actually were. In Apple Maps too you can get directions using the tube and buses in London, and it also displays vital information including upcoming bus and tube departure times directly in the app.
Here's what Apple's transport map looks like (right) compared to Google Maps (left).
It also overlays the Map with the location of each tube line, so you can see the route they follow.
This is especially important in London, as we mention above, because the London Tube map isn't geographically accurate so many tourists find themselves lost wandering around London.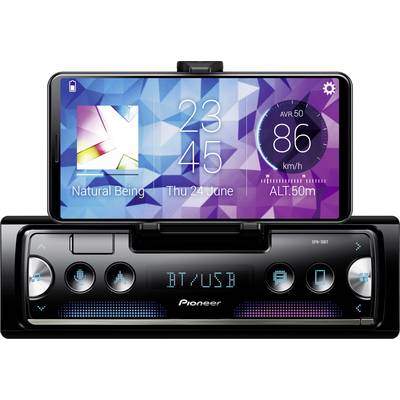 The use and operation of the SPH-10 BT as a stand-alone device or via smartphone. Prerequisite: Smart sync app. The Smart sync app is available free of charge for Android and iPhone.Direct access buttons for smartphone• Voice Control• Navigation, e.g., Apple Maps, Google Maps, Waze (optional)• News Reading• Phone Book: Call/AcceptGraphically demanding representation• The phone display acts as a screen and user interface for the radio• Background and animation can be selectedThis text is machine translated. - More Info - EAN: 4988028405839
very good condition, 2nd hand used/refurbised LG Google Nexus 4 16Gb Black with 12 months warranty. Samsung with free UK delivery and no contract. 11.9 cm (4.7") screen size, 8 Megapixel camera, light weight (139 g). BEST OF GOOGLENexus 4 comes with the latest version of Google Now to bring you just the right information at just the right time. It shows you how much traffic to expect before you leave for work, or when the next train will arrive as you're standing on the platform. With the latest version, you'll see events and concerts nearby, reminders about hotel and flight reservations, and even nearby attractions and popular photo-ops while traveling. All automatically.NAVIGATE YOUR WORLD WITH GOOGLE MAPS Get to the places that you care about quickly and easily with Google Maps. With turn-by-turn GPS navigation, live traffic info and integrated driving, walking and public transit directions, getting from A to B has never been easier. - More Info
good condition, 2nd hand used/refurbised LG Google Nexus 4 16GB Black VODAFONEwith 12 months warranty. Samsung with free UK delivery and no contract. 11.9 cm (4.7") screen size, 8 Megapixel camera, light weight (139 g). BEST OF GOOGLENexus 4 comes with the latest version of Google Now to bring you just the right information at just the right time. It shows you how much traffic to expect before you leave for work, or when the next train will arrive as you're standing on the platform. With the latest version, you'll see events and concerts nearby, reminders about hotel and flight reservations, and even nearby attractions and popular photo-ops while traveling. All automatically.NAVIGATE YOUR WORLD WITH GOOGLE MAPS Get to the places that you care about quickly and easily with Google Maps. With turn-by-turn GPS navigation, live traffic info and integrated driving, walking and public transit directions, getting from A to B has never been easier. - More Info
good condition, 2nd hand used/refurbised LG Google Nexus 4 16Gb Black O2with 12 months warranty. Samsung with free UK delivery and no contract. 11.9 cm (4.7") screen size, 8 Megapixel camera, light weight (139 g). BEST OF GOOGLENexus 4 comes with the latest version of Google Now to bring you just the right information at just the right time. It shows you how much traffic to expect before you leave for work, or when the next train will arrive as you're standing on the platform. With the latest version, you'll see events and concerts nearby, reminders about hotel and flight reservations, and even nearby attractions and popular photo-ops while traveling. All automatically.NAVIGATE YOUR WORLD WITH GOOGLE MAPS Get to the places that you care about quickly and easily with Google Maps. With turn-by-turn GPS navigation, live traffic info and integrated driving, walking and public transit directions, getting from A to B has never been easier. - More Info
pristine condition, 2nd hand used/refurbised LG Google Nexus 4 16Gb Black with 12 months warranty. Samsung with free UK delivery and no contract. 11.9 cm (4.7") screen size, 8 Megapixel camera, light weight (139 g). BEST OF GOOGLENexus 4 comes with the latest version of Google Now to bring you just the right information at just the right time. It shows you how much traffic to expect before you leave for work, or when the next train will arrive as you're standing on the platform. With the latest version, you'll see events and concerts nearby, reminders about hotel and flight reservations, and even nearby attractions and popular photo-ops while traveling. All automatically.NAVIGATE YOUR WORLD WITH GOOGLE MAPS Get to the places that you care about quickly and easily with Google Maps. With turn-by-turn GPS navigation, live traffic info and integrated driving, walking and public transit directions, getting from A to B has never been easier. - More Info