Sprint's 5G rollout: Everything you need to know about it
Sprint may soon merge with T-Mobile, but the company is hardly holding back when it comes to innovation. It's still hard at work on 5G, and has begun rolling out the next generation of cellular connectivity to its customers. In fact, the company recently announced that it's doubling its quarterly investment to $1.4 billion, largely because of the deployment of 5G. That's great news to anyone currently on Sprint — and it could end up being good news for T-Mobile customers, too.
But wait, what is 5G, anyway? The fifth generation of wireless networks, or 5G, has been nearly a decade in the making, and it's finally becoming a reality. Promising dramatically faster speeds, instantaneous communication, and the ability to network everything, 5G has incredible potential. Limited rollout of the service began in select cities in 2018, and mobile 5G will start appearing in cities around the U.S. in 2019, with much more comprehensive rollouts expected in 2020. For its part, Sprint has begun its mobile 5G rollout, with the company promising 5G in nine markets by the end of the first half of 2019. Those markets include some of the largest cities in the country. Here's everything you need to know about Sprint's rollout of 5G.
Mobile 5G
Sprint has officially begun rolling out its 5G network. The first cities to get the new tech — Atlanta, Houston, Dallas, and Kansas City — began enjoying 5G's blistering speeds as of May 30. Chicago, Los Angeles, New York, Phoenix, and the District of Columbia are likely to follow soon after, though we don't have any dates for those launches yet. If you're in one of the areas that already has 5G, you'll need Sprint's Unlimited Premium plan, which costst $80 per month, to take advantage of the tech. Thankfully, there are some other great perks too — like Hulu, Amazon Prime, Tidal, and 100GB of hot spot usage.
Sprint also mentioned that Google Fi customers would get access to Sprint's 5G network. Of course, you will still need a 5G-enabled phone to make use of 5G.
Network
While Verizon and AT&T are primarily rolling out on millimeter wave spectrum, Sprint has a completely different deployment strategy. The carrier will use excess 2.5GHz spectrum to initially build its 5G network.
In addition to hosting Sprint's LTE service, this midband spectrum will also be home to its upcoming 5G service. The carrier is building out its towers with 128-antenna massive Multiple-Input, Multiple-Output (MIMO) equipment to create a 4G/5G split. This decision will allow Sprint to roll out its service quickly and less expensively than other carriers.
While rolling out 5G on midband may allow Sprint to deploy quickly and inexpensively, the strategy is not without pitfalls. Midband 5G does not offer the same fast speeds and low latency you'll see on other providers with mmWave. It also doesn't cover a large area and does a poor job of penetrating through walls and some types of glass.
Although Sprint will initially roll out on midband, it will continue to build its 5G network on other bands as well. And if Sprint successfully merges with T-Mobile in the coming months, the new T-Mobile may be the first to have a robust, nationwide 5G network.
Mobile hardware
In terms of hardware, Sprint wants to make a big splash. The carrier has already announced a number of products for 2019, though we wouldn't be surprised to see more soon.
At MWC 2019, Sprint announced that the first smartphone to come to Sprint with 5G connectivity would be the LG V50 ThinQ. Sprint also plans to offer the Samsung Galaxy S10 5G in the summer. Both of these phones had been heavily rumored, and Sprint even announced on multiple occasions that it was working with LG and Samsung to release 5G-compatible phones.
Fixed 5G
Sprint has yet to announce any fixed 5G plans. The carrier did, however, tell PCMag that its Mobile Smart Hub will be good enough for many people to use as their primary home internet connection.
Updated on May 30, 2019: Sprint's 5G is now available in Dallas, Houston, Kansas City, and Atlanta.

Editors' Recommendations
---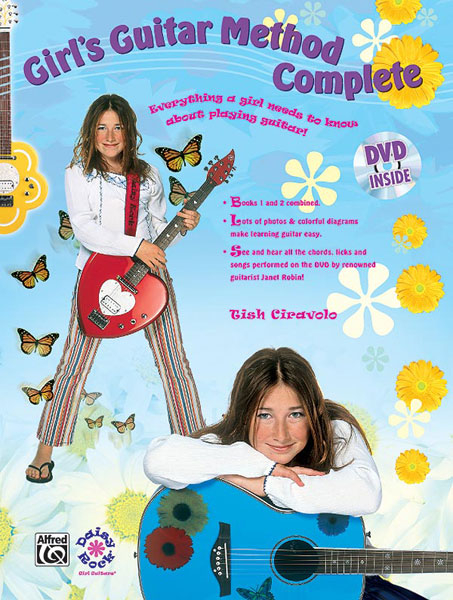 Tish Ciravolo: Girl's Guitar Method - Complete: Guitar: Instrumental Tutor
Everything a girl needs to know about playing guitar! Includes DVD.
£22.25
by
: Alfred Music Publications
JBL Endurance Sprint Waterproof Wireless In-Ear Headphones - Red
JBL Endurance Sprint Waterproof Wireless In-Ear Headphones - Red
£36.99
by
: JBL
JBL Endurance Sprint Waterproof Wireless In-Ear Headphones - Teal
JBL Endurance Sprint Waterproof Wireless In-Ear Headphones - Teal
£36.99
by
: JBL
JBL Endurance Sprint Waterproof Wireless In-Ear Headphones - Teal
JBL Endurance Sprint Waterproof Wireless In-Ear Headphones - Teal
£36.99